[:fr]
Surfaces en céramiques pour des projets de décoration et de design
Inaltérables et résistantes à l'épreuve du temps, les surfaces en faïence, en grès ou en acrylique de SOMOCER group sont prisées pour leurs avantages. Elles sont pratiques, ne se rayent point et embellissent votre quotidien. Empruntées pour la salle de bains, pour le sol ou pour les murs, nos surfaces en céramique concèdent aisance et confort là où elles sont installées.
[:]
Porcelain stoneware 15×45 cm
Somocer Group, the market leader in the sale of tiles and of stoneware tiles in Tunisia, offers its customers a 15×45 porcelain stoneware set for wall tiling.
The unparalleled collections of tiles draw inspiration from old masterpieces.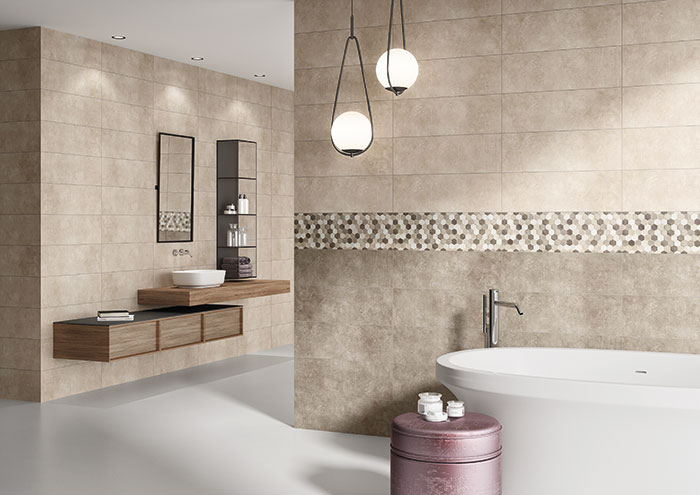 CHOOSE YOUR PRODUCT
(*) REQUIRED FIELD.